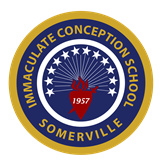 Click on school emblem for
ICS Website!

Here's What's Happening
​in Room 108!
​2nd Grade - Mrs. Massoni​


​​
​​
​

​​​​​

Welcome to 2nd Grade!

Please work on your Science Fair project.

​If there is a change in your child's dismissal or if your child will be absent, please send in a note or email myself:: dmassoni@ics41mtn.org as well as the office: dberger@ics41mtn.org, along with the nurse: dharabin@ics41mtn.org.


​​​Have a blessed week!
​Mrs. Massoni​​​​​
​​​
​​
​​​​​